Nurse saw Sheku Bayoh carrying knife, inquiry told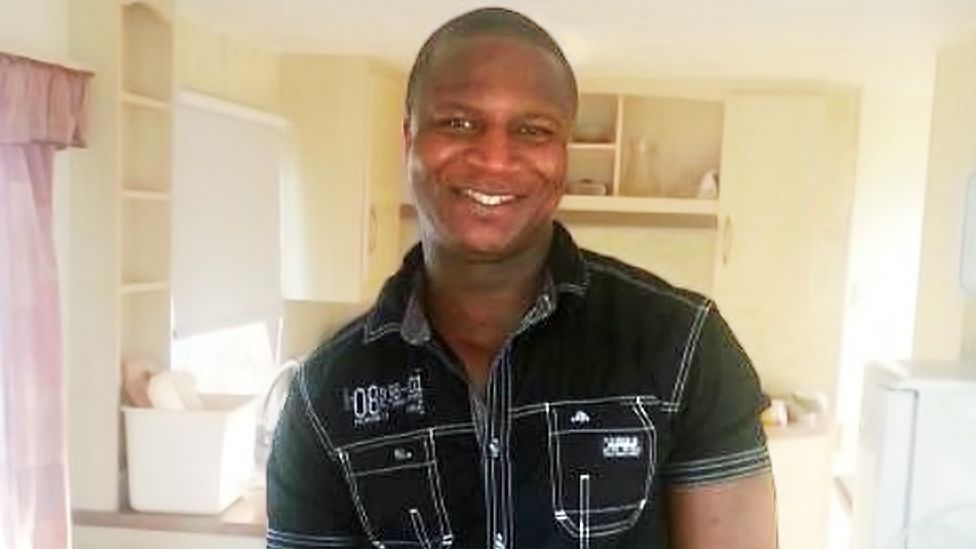 The inquiry into Sheku Bayoh's death has heard from a nurse who tried to save him in hospital hours after reporting seeing him carrying a knife.

ทดลองเล่นสล็อต This technique requires players to be calm and mindful of playing games, because if they are hot-headed and playing games, the more they want their money back.

The 31-year-old died after being restrained by police officers in Kirkcaldy, Fife, in May 2015.

The inquiry also heard from three witnesses who said they saw Mr Bayoh carrying a knife on the day he died.

Their emergency calls were played to the hearing as well as dashcam and CCTV footage from the scene.

The inquiry heard how the drivers called emergency services after seeing Mr Bayoh with the knife.

He died on 3 May 2015 after being detained by officers.

Lord Bracadale is hearing evidence in Edinburgh as part of an inquiry into his death.

Linda Limbert told the inquiry that as she was driving to work as a staff nurse at Victoria Hospital, Mr Bayoh approached her car in Hayfield Road.

She said she was "very frightened", and told Angela Grahame QC, the inquiry's senior counsel: "He was charging at my car with his arms flailing about."

Ms Limbert said she had seen him with a knife in his hand, and as he approached the car she drove off.

In nearby Hendry Road she called 999 and told the call handler: "He was trying to stop me. When I realised what he had in his hands I just drove."